News
Council Welcomes Announcement of €186m URDF Funding
South Dublin County Council (SDCC) has welcomed the announcement today by the Minister for Housing, Local Government and Heritage, Darragh O'Brien TD, that SDCC has been awarded €186.32 million in funding for the major regeneration projects of Clonburris and Adamstown Strategic Development Zones (SDZs) under 'Call 2' of the Urban Regeneration and Development Fund (URDF).
Today's announcement represents a significant commitment to support the delivery of over 9,000 new homes in sustainable communities in west Dublin, based on the principles of compact growth and high-quality placemaking. This funding will bring much needed new facilities to both Clonburris and Adamstown that will not just benefit new residents, but that will also benefit existing surrounding communities.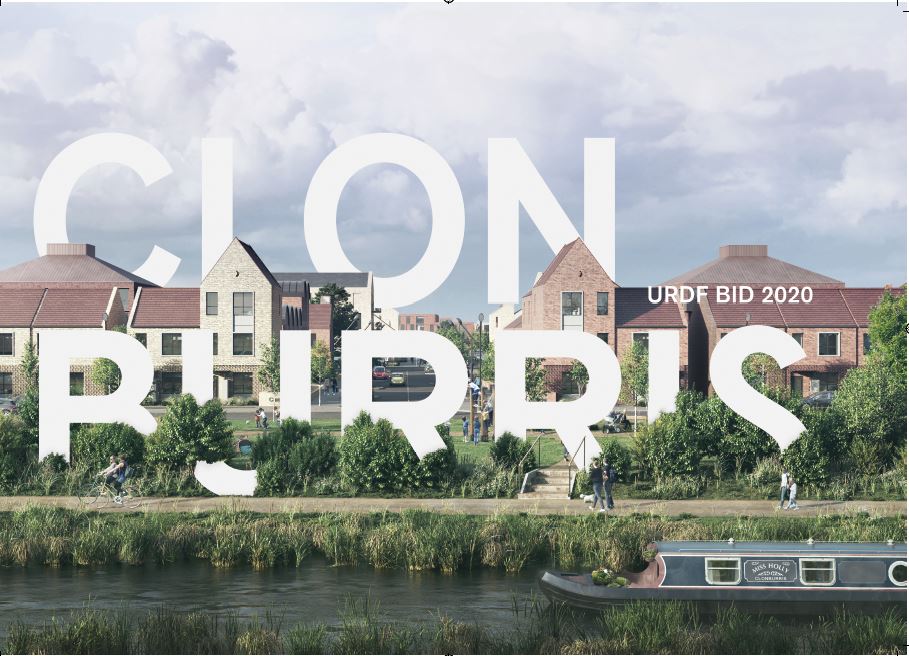 Located on the Dublin-Kildare Railway Line and Grand Canal, Clonburris is one of the most strategically important land banks in the State. The €176.6 million of URDF funding announced by the Minister today for strategic infrastructure and amenities will help SDCC and the other landowners to drive forward delivery of one of Ireland's most important regeneration sites. This funding will directly see the delivery of new parks, new community spaces, new streets, bridges and utilities, all of which are crucial to support the building of new homes for people.  
At Clonburris this URDF funded infrastructure will unlock 8,700 new homes, which will include a mix of new affordable, social, and private homes. As a major landowner, South Dublin County Council will lead the delivery of 2,500 of these new homes on its land. Clonburris has the potential to be a transformative project of national, regional and local significance in terms of housing provision, regeneration of neighbouring communities, enhanced transport and the creation of a high-quality neighbourhood in a strategic location.
Also located on the Dublin-Kildare Railway Line and Grand Canal, Adamstown was Ireland's first Strategic Development Zone (SDZ) and has the benefit of a detailed and robust Planning Scheme which is planned to deliver up to 8,900 new homes and a population of up to 25,000 people by the time of completion. Delivery at Adamstown is already underway and some 2,600 homes have already been built, with planning permission is already in place for a further 2,000 homes. However, more needs to be done to realise the full scale of ambition for this place.
The €9.7 million in URDF funding announced by the Minister today will provide for public infrastructure and amenities that will facilitate the development of the Adamstown Town Centre and the continued roll-out of homes around the Town Centre. On foot of this funding, more than 580 new homes will be constructed, which will support the provision of much needed social, affordable and private housing in the west Dublin area. This project will deliver the following supplementary, strategic town centre infrastructure:
Central Boulevard Park,
Construction of a civic/library, and
Construction of a district/town centre plaza/square.
The delivery of high-quality public spaces and facilities will support the creation of the town centre adjacent to Adamstown Train Station to serve the existing and new communities.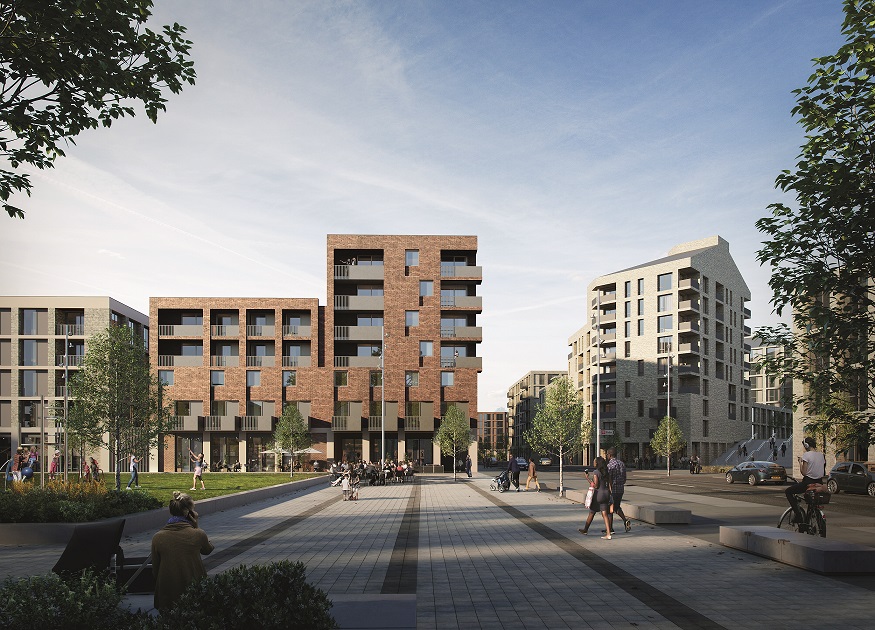 Today's €186.32 of URDF funding is in addition to eight SDCC projects with approved URDF funding totalling €32.09 million under 'Call 1' and which are progressing in the Tallaght Town Centre. These projects aim to enhance urban areas to make them more attractive places in which to live, work, visit and invest.
In welcoming the announcement, Mayor of South Dublin Ed O'Brien said, "The Government's announcement to allocate South Dublin County Council with over €186m of URDF funding to support the delivery of over 9,000 new homes is hugely welcomed. This funding will have a transformational impact on west Dublin and will support the delivery of new communities at Adamstown and Clonburris. This funding will help us to build new public parks, community facilities, streets and utilities all of which are needed to create new sustainable communities. This infrastructure will unlock the delivery of much needed new affordable, social and private homes over the next 10 years. These projects in Clonburris and Adamstown SDZs will act as a regional economic driver, they will support employment, job creation and financial investment in west Dublin. This funding brings a bright future to South Dublin County Council."
Chief Executive of South Dublin Daniel McLoughlin added, "I am delighted with the Government's announcement to support the delivery of critical infrastructure that will unlock the development of over 9,000 homes in our Clonburris and Adamstown SDZs. We have put in place a credible delivery programme that will see the construction of much needed new homes, as well as the provision of new public parks, community facilities, streets and utilities between now and 2030. As a key landowner in Clonburris SDZ, South Dublin County Council will lead the way in delivering 2,500 homes on our own land, as well as a range of public amenities. South Dublin County Council are fully focused on working through the next stages of the URDF funding process and are committed to working in partnership with private landowners in both SDZs to deliver much needed new homes and public amenities to these areas as a matter of priority."