Historical Postcard Collection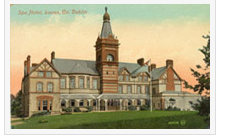 South Dublin Libraries hold an extensive collection of vintage postcards. Included in these are images of some of the County's most significant landmarks and monuments, including the Round Tower in Clondalkin and the popular holiday destination of the Spa Hotel in Lucan. The postcards can be viewed via our digital archive,Source.
Katharine Tynan Collection


Katharine Tynan (1861 – 1931) is a major literary figure associated with South Dublin County. She was the fourth daughter of Andrew C. Tynan, Whitehall, Clondalkin, and at the age of seventeen published her first book of verse. This  was followed two years later by a novel. She was one of a band of Irish writers resident in London in the 1880s who combined to make the Irish Literary Movement. She had a deep interest in Irish mythology and was closely involved in the Celtic revival. She was a close friend of W.B. Yeats who was a frequent visitor to Whitehall. Her prolific output included 18 volumes of poetry, 105 novels and 38 other miscellaneous books which include five volumes of autobiography.
The County Library, Tallaght holds an almost complete collection of Katharine Tynan's works.
Pearse Collection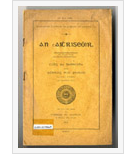 Patrick Pearse, revolutionary and educationalist, established St. Enda's School in 1908. It was at first located in Ranelagh but later moved to Rathfarnham, where it now houses the Pearse Museum. The school was intended as a model for a new Irish education system, sympathetic to the Irish language, and with a strong emphasis on nationalism, in order to advance Pearse's goal of an Ireland "not free merely but Gaelic as well".
Pearse wrote stories, essays and poems in Irish and English and became an exponent of the notion of 'blood sacrifice' in order to redeem Ireland's freedom.
The County Library holds a comprehensive collection of Pearse's writings, as well as material relating to St. Enda's and the Pearse family.