Book Stock
HiLo books
South Dublin Libraries offer a large selection of High Interest, Low readability books written by popular authors and covering an age range from 6 – 18 years.
Dyslexia Friendly books
We stock a wide variety of series specifically written to be accessible to readers with dyslexia- including fiction and non-fiction series.   
Graphic novels are also accessible to dyslexic readers. 
Junior Audio Books
Another great option to provide reading opportunities to children who are reluctant or struggling readers. Available on CD and Playaway to borrow in the branch, with a much larger library available for instant download on Borrow Box.                                    
TTRS
TTRS is a multisensory, structured, online typing course which assists students to learn at their own pace. In addition to developing typing skills, TTRS can help people of all ages who have difficulty with spelling, reading, or writing. Learners with dyslexia or dyspraxia find it very useful.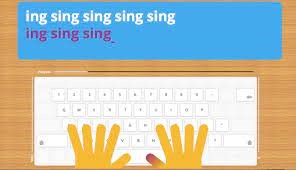 Lexia
A classroom based accelerated literacy programme. Suitable for use in classrooms we currently have a subscription on a trial basis.
C-Pens
Reader Pen is a convenient portable tool to support independent reading and literacy. Scan text with this state-of-the-art device to have words read out with natural speaking voices.         It also features a voice recorder and supports to store scanned text.