Dublin Urban Rivers Life Project 
Integrated Constructed Wetlands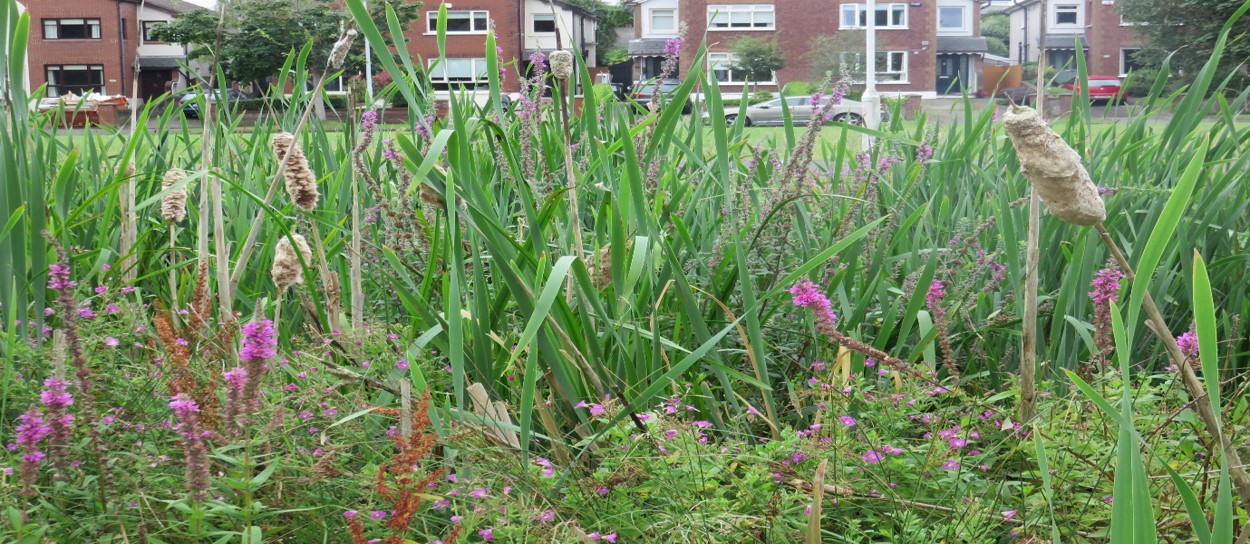 What is an ICW?
ICW stands for Integrated Constructed Wetland
An ICW is a system of cells, which are like shallow ponds (200 to 300mm of water depth is typical). The cells are heavily planted with specific plants that treat water to take out nutrients and harmful impurities and discharge cleaner and purer water. They are a natural, environmentally friendly, nature based solution to treat contaminated surface water.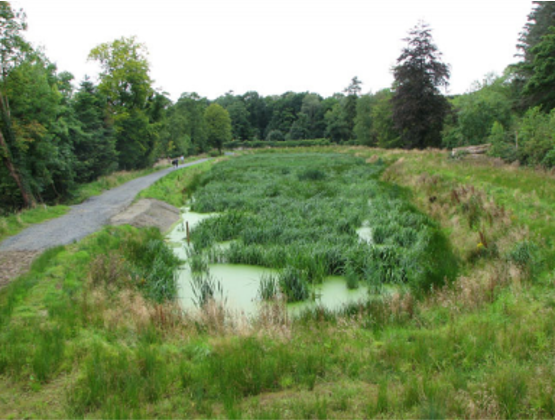 The water that will flow to the wetlands, to be built by the Dublin Urban Rivers LIFE project, will come from stormwater pipes under public roads. These stormwater pipes collect rainwater from roads, footpaths and from the roofs and patios of houses. As the rainwater flows it picks up impurities on the ground which will be treated by the ICW before flowing to the local river.
The ICWs will develop into a complex biological system of plants, animals, microorganisms and hopefully frogs, newts and birds.
The project will design the ICWs to include pollinator friendly plants and trees to increase the native biodiversity and to make the ICWs visually appealing and of interest to the park users and the public.
The chosen locations for the ICW are Griffeen Valley Park, Kilnmanagh and Dodder Valley Park.
The DURL project has teamed up with the Poddle Flood Alleviation Scheme (FAS), to build a 5th ICW in Tymon Park.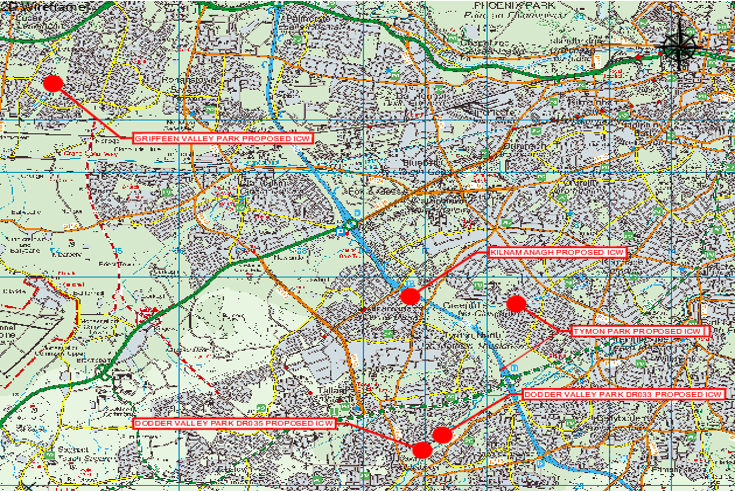 Project Aims regarding ICWs
 Construct five ICWs to demonstrate they treat stormwater and improve water quality in our rivers,
Construct five ICWs to demonstrate such nature based infrastructure to treat water can also act as a source of habitat for pollinators and wildlife, as well as offering interesting green space variety to the public spaces.