N81 Glenview Roundabout Public Art Commission Two-Stage Open Call
Deadline: Monday, April 5, 2021 at 12:00 PM
South Dublin County Council would like to invite proposals for a highly visible, sculptural artwork at Glenview Roundabout, Tallaght on the N81. The commission is part of a large scale infrastructure project N81 Landscape Improvement Schemeandwill be the first of three commissions in specified locations along the route.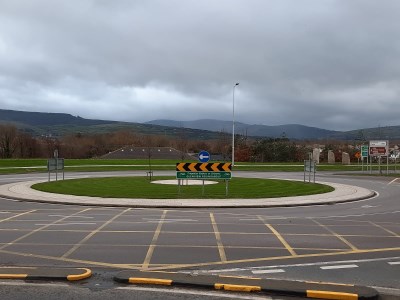 For full details and to make an application please go to here
Arts Development Strategy 2021 -2025 Have Your Say Closing date: 2nd April 2021

We are seeking your input to this arts survey, which will inform and shape South Dublin County Council's forthcoming Arts Development Strategy (2021-2025). We invite you to share your interest and experience of the arts in South County Dublin; what would be your priorities over the coming five years? We welcome input from members of the general public, artists across all disciplines, arts organisations, and community groups. Your response will be kept confidential and only used in aggregate. The survey should take no more than 15 mins to complete.
Register on Home Page Click Here
Then click on surveys