AGE Friendly Supports
Each library in South Dublin has a designated Age-Friendly Champion.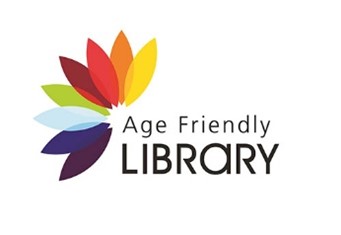 We provide reading glasses and magnifying sheets which are available for use in the library.
Hearing Loops
All our libraries are fitted with hearing loops. These help people with a reduced hearing impairment who are wearing a hearing aid to switch their aid to the T setting to augment sound.
Tovertafel table
The Magic Table (Tovertafel) is a fun care innovation designed for use by patrons with autism, additional learning needs dementia or cognitive impairment.                                           Interactive light games are projected onto a table and infrared sensors respond to arm movements of players.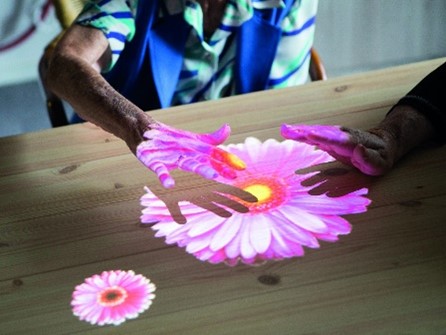 ACORN tablets
The ACORN tablet is Ireland's first Age-Friendly smart tablet, Irish made and designed with the older person in mind. It is easy to use, easy to navigate and uncluttered making it suitable for even the most inexperienced user. these tablets are available for borrowing.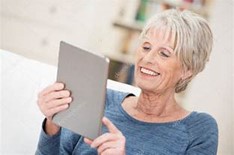 Changing Places Toilet Facility
A changing places toilet facility is available in North Clondalkin Library (NCL) with wheelchair accessible parking close by. D22E2Y2
For further information on any of our services and supports, please contact your local library.