News
City Edge Project Consultation Launched
As part of a national strategy to regenerate our city, South Dublin County Council (SDCC) and Dublin City Council (DCC) have come together in joint urban regeneration effort known as the City Edge Project.
Located at the western edge of Dublin City Centre in the Naas Road, Ballymount and Park West areas and covering an area of 700 hectares, the City Edge project is set to become one of Europe's largest urban regeneration projects.
An international masterplan team has been selected to carry out a detailed study of the area and to produce an exciting Vision for the future of this part of Dublin.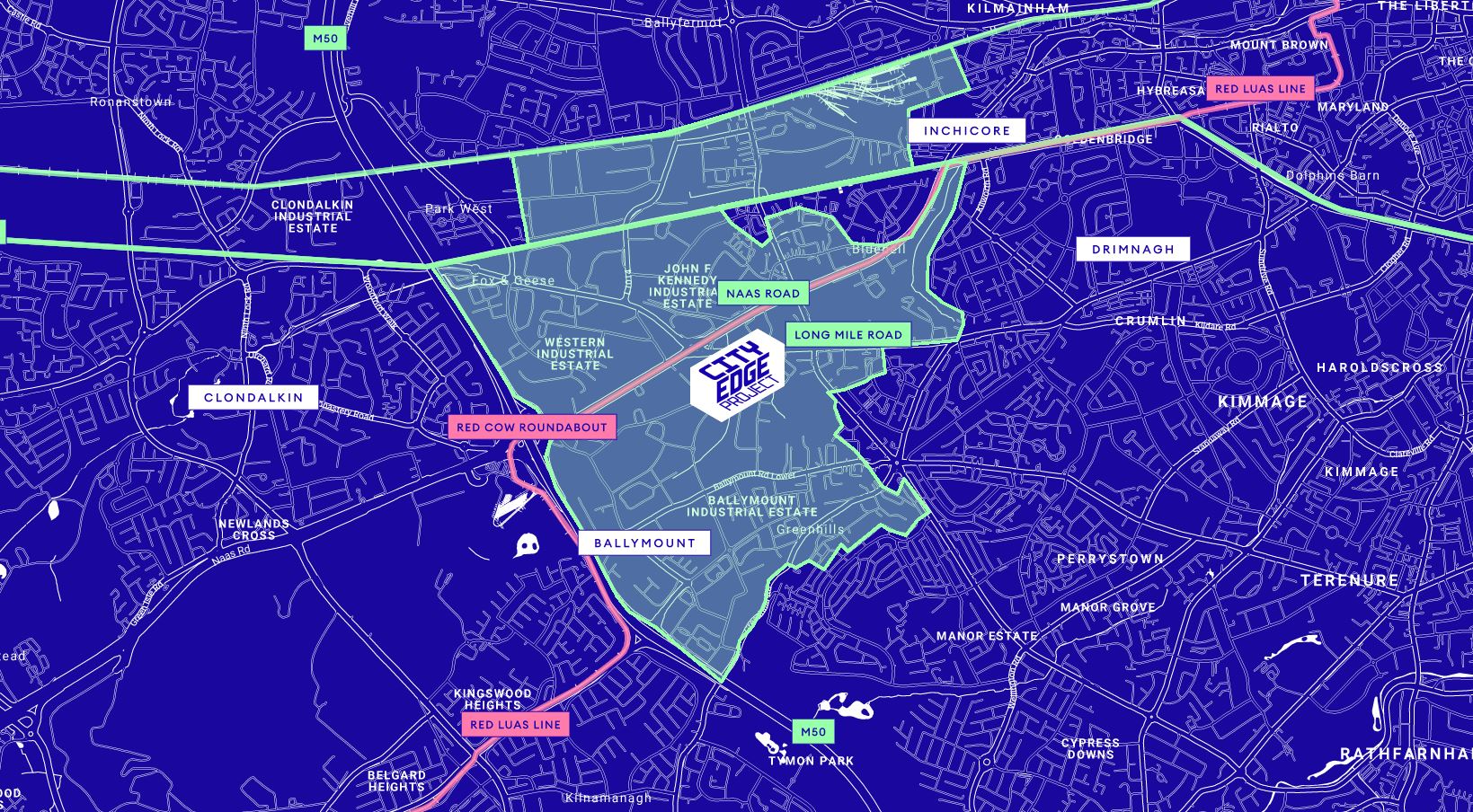 SDCC and DCC want to hear your views on how this significant part of the City should evolve. A non-statutory 4- Week Public Consultation will run from the 9th of September 2021 to midnight 6th of October 2021. SDCC and DCC will be hosting live online events that will have two different formats.
Firstly, the City Edge International Conference will provide a unique opportunity to discuss and learn about Best Practice approaches to designing and delivering large scale regeneration projects. Hosted by Shane Coleman of Newstalk, the conference will take place over two mornings:
Wednesday 29th September 2021: 9am – 11am (Delivering Regeneration)
Thursday 30th September 2021: 9am – 11am (Placemaking)
Secondly, SDCC and DCC will host two specific events focussed on the City Edge Emerging Concept Plan. This will provide the opportunity to get a further understanding and detail of the project and pose some questions. The presentation will be given on the following dates and times:
Wednesday 22nd September 2021: 3pm – 4:15pm
Thursday 30th September 2021: 7pm – 8:15pm
Display information together with details on how to access live on-line events can be viewed at www.cityedge.ie
All submissions in relation to the City Edge Project may be made from Thursday 9th September 2021 to midnight Wednesday 6th of October 2021 via:
The Make a Submission Button on the Council's Consultation Portal
Or
In writing to Senior Executive Officer, Forward Planning Section, Land Use Planning & Transportation Department, County Hall, Tallaght, Dublin 24.
Submissions will be summarised in a report, which will list the persons or bodies that make submissions. The report will be submitted to the members of SDCC and DCC and will be available to view by members of the public thereafter. A Personal Data Privacy Statement can be viewed at www.cityedge.ie