South Dublin County Council will deliver 2993 social homes between 2017 and 2021.
As part of the Rebuilding Ireland programme, South Dublin County Council has set out a programme that encompasses all available avenues of delivery.
You can find a breakdown of our targets below.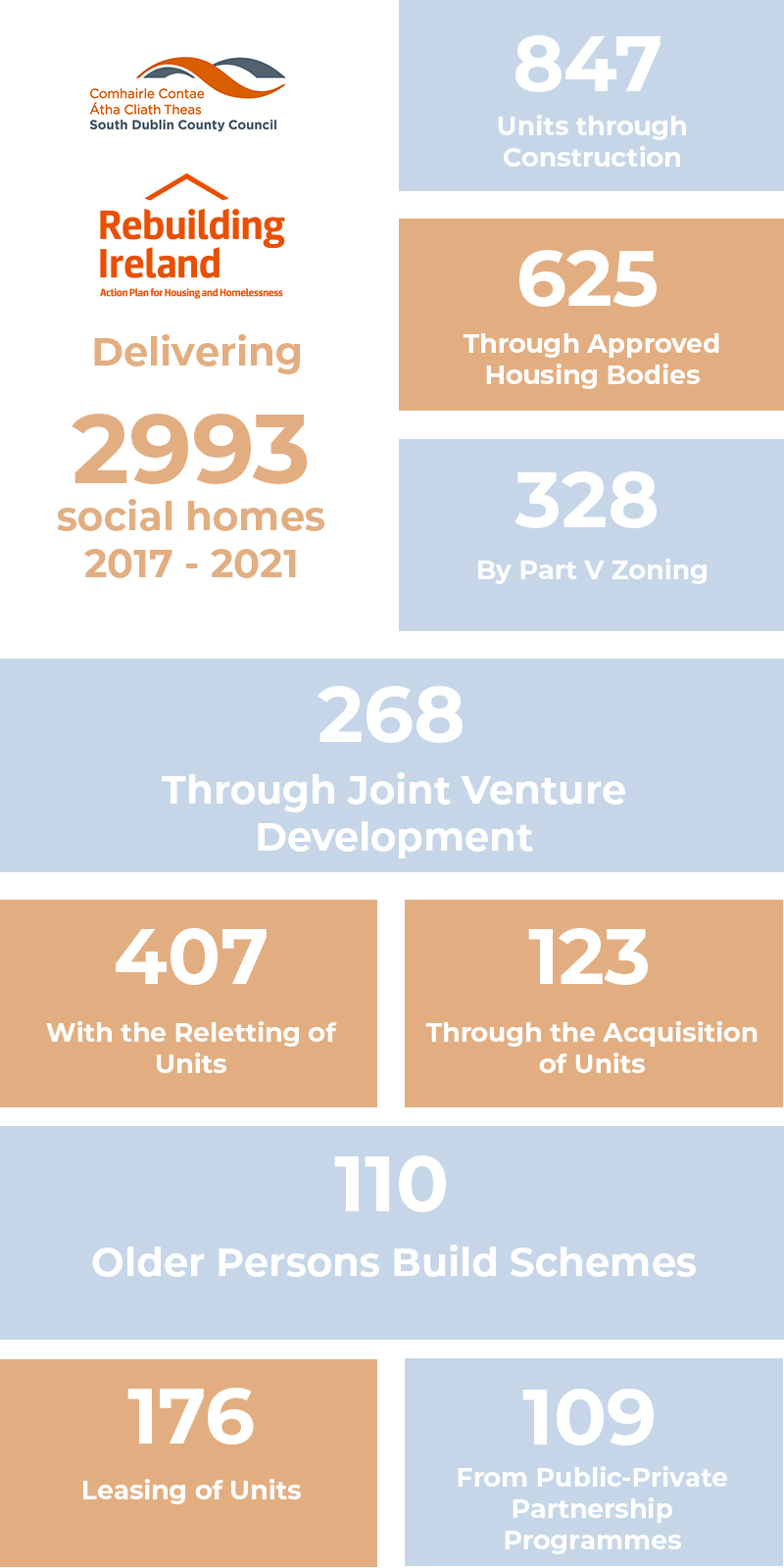 In addition to this, South Dublin County Council is currently providing approximately 2,900 homes through the Housing Assistance Payment (HAP) scheme and nearly 1,100 homes through the Rental Accommodation (RAS) Scheme.
HAP is a form of social housing support provided by all local authorities. HAP means that local authorities can provide housing assistance for households who qualify for social housing support, including many long-term Rent Supplement recipients.
RAS was introduced to cater for the accommodation needs of persons who are in receipt of Rent Supplement, normally for more than 18 months, and who have a long-term housing need.