South Dublin County Council has the ambition to deliver approximately 6,500 new social and affordable homes to the County over the next five years. The total investment envisaged under the ambitious housing plan is in excess of €1 billion.
Significant housing projects include
2,600 new homes at the approved Clonburris SDZ scheme,
1,000 new homes at Kilcarbery in Clondalkin,
500 new homes in Killinarden, Tallaght, and a further;
150 new homes at Belgard Square North, Tallaght.
The schemes will be delivered through a combination of traditional design and build and joint venture solutions.
Major Projects On-site
Work is continuing at the Council's joint venture development of 1,034 homes at Kilcarbery in Clondalkin, Dublin 22. Approximately 250 homes are currently under construction on-site with the first social homes due for completion in the second quarter of 2022. 74 cost rental homes are also due for completion in the middle of the year along with 16 affordable or discounted homes.
The 600 private homes include a comprehensive range of 3 and 4-bed houses as well as one, two and three-bed apartments. The development also includes a community building which will be handed over to South Dublin County Council. A crèche and retail unit will also be included as part of the development.
The Kilcarbery development is just one site where the Council is working to deliver affordable homes in South Dublin County. The Council has put plans in the pipeline to deliver 620 new homes at Killinarden in Tallaght. The integrated mixed tenure five-year development is heavily weighted towards the provision of affordable purchase homes with 60% of the development is projected to sell for an average of €250,000 or less per home, with 20% to be delivered as social housing.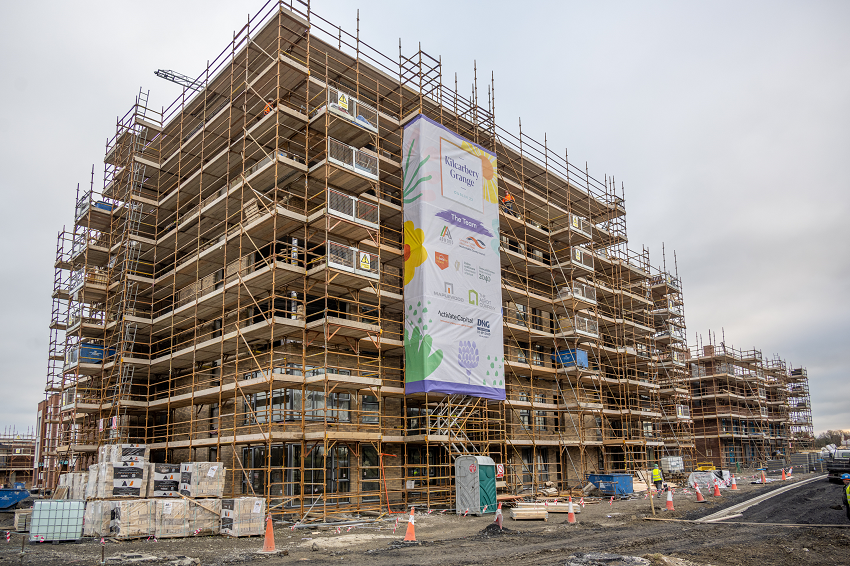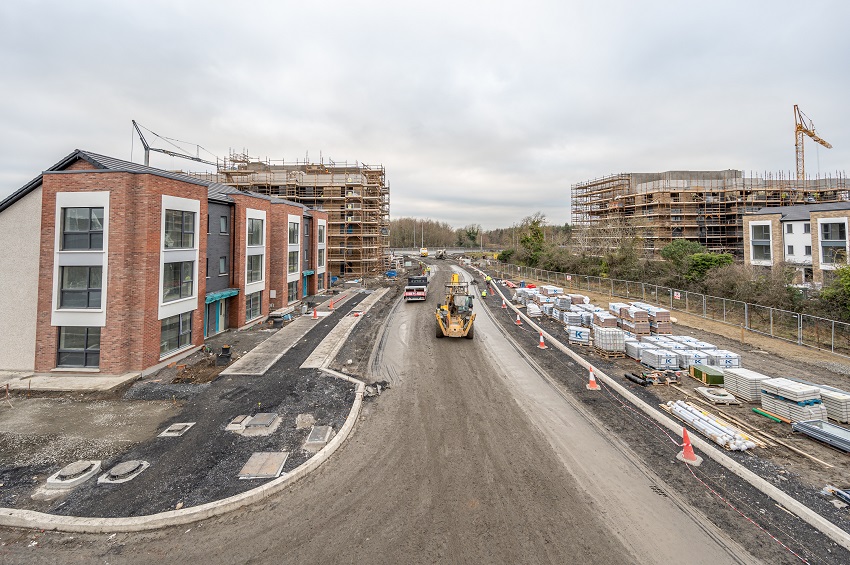 Budget 2022
A budget of €101,829,000 is allocated for housing services in 2022, representing an increase of €6,685,100 on the 2021 budget as our comprehensive build, purchase and leasing initiatives under the Capital Programme continue to meet and exceed targets. In the context of current operations, the following new and enhanced measures are in keeping with our intention to enhance services where possible, on an ongoing basis:
€5,729,800 for housing welfare services, estate/ tenancy management, housing stock insurance and addressing anti-social behaviour, with new funding for resilient places including streetscape enhancements and permeability works for school routes in Balgaddy (€250,000) and estate improvements in MacUilliam (€100,000),
€15,889,500 on maintenance for over 10,000 homes – with €1,400,000 further funding for our planned maintenance programme, an additional €1,000,000 for re-let works and to support rightsizing transfers plus €20,000 funding for a tenant smart heating pilot initiative,
€1,878,100 for Traveller Accommodation maintenance and supports including €50,000 new funding for Traveller-led initiatives,
€3,414,300 based on anticipated 2022 funding allocations from the Department of Housing, Local Government and Heritage (DHLGH), for housing grants for adaptations, mobility aids and essential repairs for disabled, older and other persons,
€300,000 has been provided for estate road improvements,
€9,305,500 to support the housing strategy, the housing construction programme, Part V and other housing delivery.
Providing the Right Homes
Rightsizing recognises that the needs of older persons are diverse and that few older people reside in a property that supports ageing in place. Rightsizing provides the opportunity for a better quality of life for older persons by offering them access to homes that will meet their evolving needs now and into the future.
Currently, South Dublin County Council has 365 homes designated for older persons with a further planned supply of more than 200 and several additional sites undergoing feasibility studies and concept design work.
SDCC Housing Delivery Action Plan  
Housing for All, the National Housing plan announced by the Minister for Department of Housing and Local Government and Heritage in September 2021 required all local authorities to produce a Housing Delivery Action Plan for the period 2022-2026.  The plan was to set out details of social and affordable housing to be delivered in the County for the period 2022-2026
The link below contains South Dublin County Council's Housing Delivery Action Plan 2022-2026