Ireland's largest Integrated Biotechnology Plant
Grange Castle Business Park is the choice location for Pfizer's largest single investment in Ireland, a €1.8 billion biotechnology facility located on a 90-acre site in South County Dublin, with buildings and facilities extending to more than one million square feet. Over 1,250 permanent staff have been recruited at Pfizer Grange Castle to date.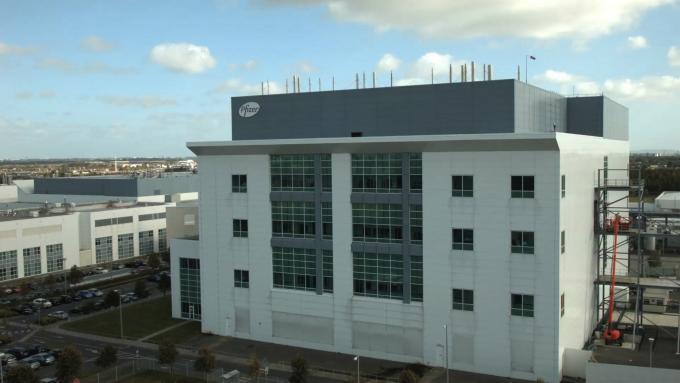 The development is one of the largest integrated biotechnology plants in the world and is part of the Pfizer Specialty Biotech manufacturing network. Construction of the facility commenced in 2000, and the site was licensed and officially opened in 2005. Principal manufacturing technologies include large-scale mammalian cell culture, protein purification, vaccines conjugation, and aseptic syringe filling.
Grange Castle has significant development operations, and benefited from a major expansion of its development facility in 2007. This facility houses state-of-the-art pilot-plant, laboratories and equipment for the development of processes for production of many different types of biological drugs, including proteins and vaccines. In addition, Grange Castle is also home to scientists from Pfizer's bio-therapeutics research organisation working on a number of drug discovery and optimisation projects in collaboration with other Pfizer research and development sites and various partners.
Visit Pfizer
Takeda at Grange Castle
Our Companies!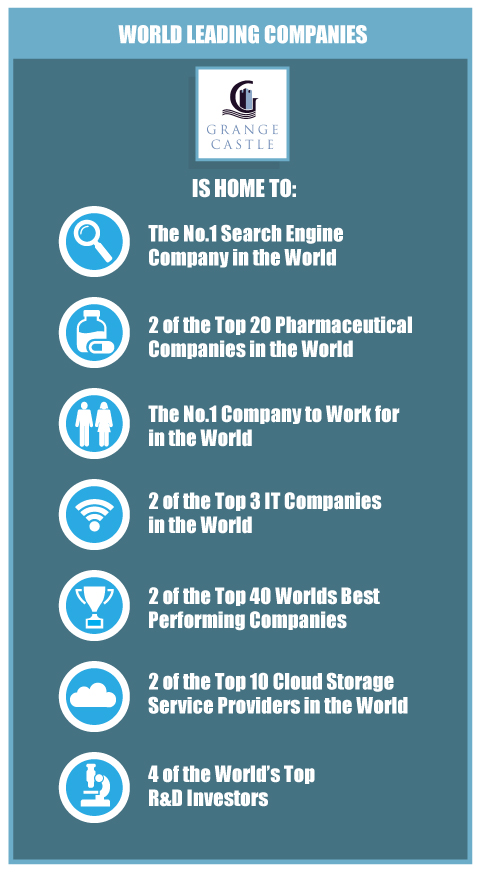 "...there are 3 important things for business, location, location, location..."
Julien Deneve
Site Leader - Grange Castle, Pfizer Ireland Pharmaceuticals