South Dublin Libraries is proud to be a part of several national and local initiatives.


Historian in Residence - South Dublin Legacies 1921-3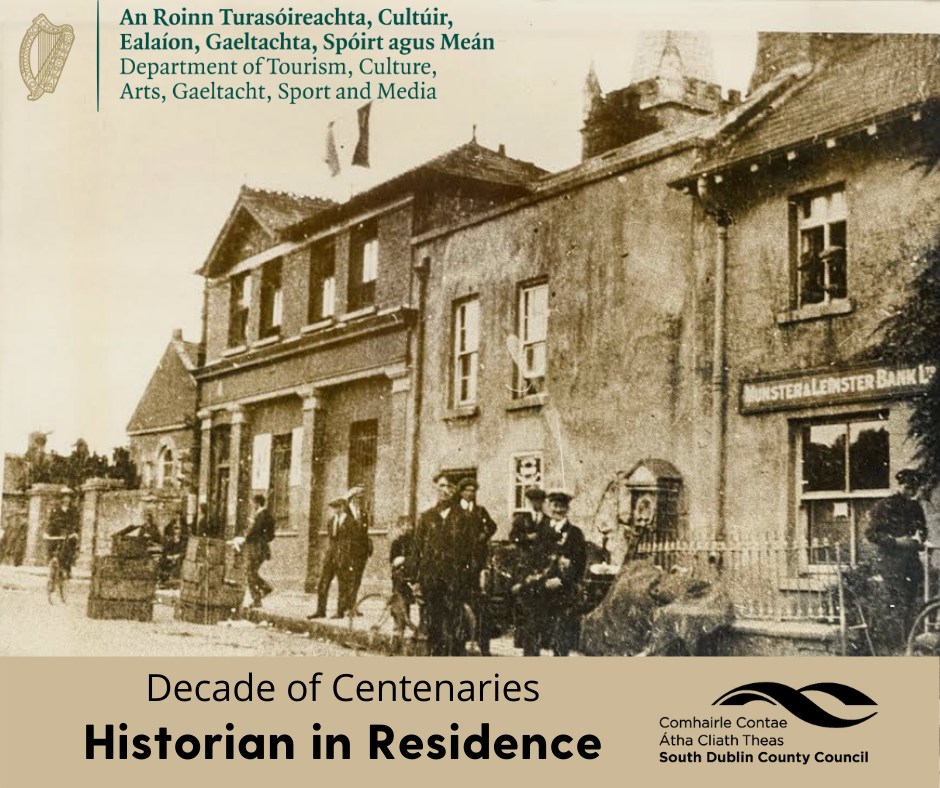 Applications are invited for a Historian in Residence to support the delivery of South Dublin County Council's Decade of Centenaries Programme. The opportunity for an 'Historian in Residence: South Dublin Legacies 1921-3' is funded by the Department of Tourism, Culture, Arts, Gaeltacht, Sport and Media and South Dublin County Council under the Community Strand of the 2021 Decade of Centenaries Programme.
Remuneration
This is a Contract for Service and there is a grant of €10,000 available, inclusive of all relevant costs associated with the residency. This will be paid in two instalments, inclusive of all expenses incurred and is subject to any relevant taxation.

Period of service / contract duration
The successful applicant will be required to provide residency services for a minimum of 10 hours a week for a 14-week period with a start date to be confirmed.

Historian in Residence brief
The Historian in Residence is expected to play an integral role in driving public engagement with South Dublin County Council's Decade of Centenaries programme. The objective of the residency is to share historical scholarship with the community of South Dublin County and to inspire wider engagement with local heritage and culture.

The Historian in Residence, with the assistance of South Dublin Libraries, is expected to create a legacy of scholarship to enhance the Local Studies Collection for future generations. The Historian in Residence will contribute scholarly content to a Revolutionary Trail App detailing the stories connected to South Dublin County locations relevant to the Decade of Centenaries. The Trail will be integrated into the wider South Dublin County Heritage Trail project developed in partnership between the Libraries and Arts Department and the County Promotion Unit.

The Historian in Residence is expected to deliver public outreach programmes to promote wider community engagement with the Libraries and Arts Department of South Dublin County Council. Public outreach programmes associated with the residency will be inclusive and varied and the Historian in Residence may be involved in the promotion of history and heritage to schools, community groups, historical societies, and to the wider public in general, including ethnic minorities. It is expected that outreach projects would be online initially, and in person when possible.
Application procedure
Applications can be made by submitting the below required information:
• An up-to-date CV, including the names and contact details for two professional references.
• A written submission of interest outlining proposed approaches and plans for the residency, (1,000 words maximum) to include examples of previous similar and relevant work in the area of history. Please also refer and include information relevant to the residency brief outlined above.
Please submit the two components of the application as one document in an email attachment with the subject line 'Historian in Residence' to commemorations@SDUBLINCOCO.ie. The document should be in Word or PDF format. The deadline for receipt of applications is 4pm on 30 July 2021.

Selection process
• Applications should be complete and address all aspects of the brief and selection criteria.
• In the event of more than one valid application, applicants may be shortlisted, and a competitive interview process may take place.
• Evaluation of applicants will be based on the information provided in the application and at interview stage and in accordance with the below criteria:
➢ Qualifications and / or scholarly, research or academic experience.
➢ Work experience and examples of research projects to date including experience of hosting public talks / workshops and other relevant outreach activities.
➢ Ideas / proposal for the residency.

Garda Vetting
Important Notes for Applicants Garda Vetting and Child Protection: It is a legal requirement that all persons working with children, young people and vulnerable people are subject to Garda Vetting.

Deadline
The deadline for receipt of all applications is 4pm on 30 July 2021.

Further information
For further information on the Historian in Residence and the Decade of Centenaries project please contact commemorations@SDUBLINCOCO.ie.
South Dublin's Toys, Technology and Training project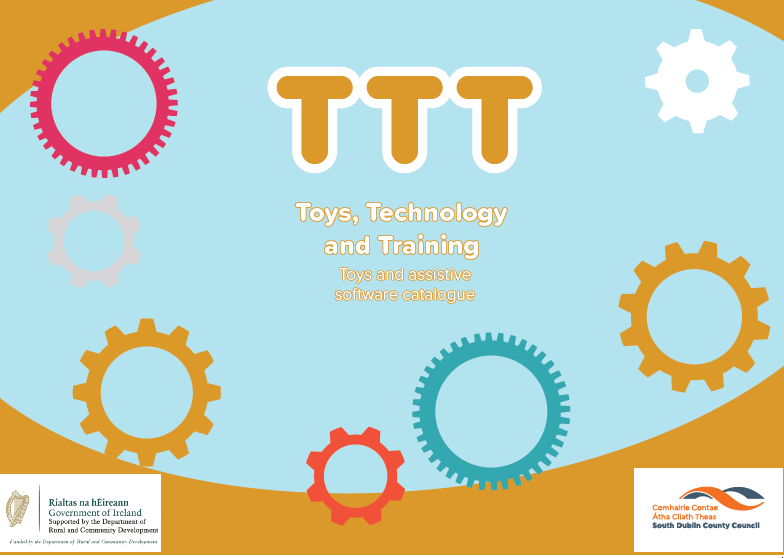 This collection is designed to offer support to children and adults with learning difficulties, disabilities
or more significant needs. Based in County Library, Tallaght this specialised collection of toys, software
and assistive technology can be accessed free of charge in branches throughout the county and can be
borrowed or utilised by joining up at any South Dublin library. Items in the catalogue can be collected by
the borrower at their nearest branch library.
Membership is free to any individual who lives, works or goes to school in South Dublin. Terms and
Conditions of use apply.
For more details and the TTT catalogue, click here. (pdf)
Red Line Book Festival 

Held in October each year, the Red Line Book Festival celebrates the very best in local, national and international writing. The festival takes place in various venues across South Dublin County and is funded by South Dublin County Council and managed by South Dublin Libraries and Arts.

View its current programme here. 
Summer Stars 2021 - dates and details to be announced

Be a Summer Star – join the Reading Adventure at home and online!
The annual Summer Stars children's reading programme will take place this summer across South Dublin Libraries. Download a Reading Card here and your child can record the number of books they read. 
Return the completed card to your local South Dublin Library and receive small rewards along the way!
At the end of the summer, all completed cards are entered into a raffle at each South Dublin Library branch to win a prize of a Tablet.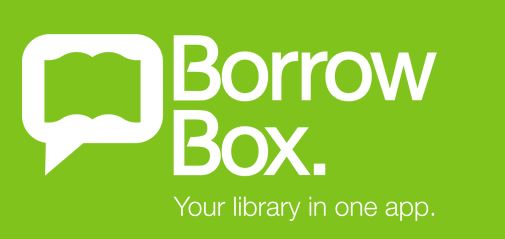 The digital library app, has a special Summer Stars collection of children's e-books for all ages. This is free for all members to use from anywhere, anytime. 
Non-members can join online for free.
There will be lots of exciting online events via the South Dublin Libraries Facebook page, so make sure you follow us for updates about online workshops, readings, competitions and lots more!  
Work Matters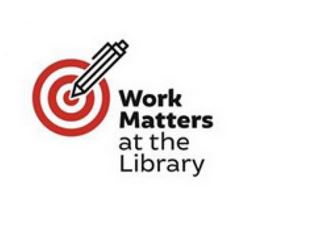 Work Matters is an initiative to support those seeking employment or wishing to learn a new skill and anyone wishing to set up a business.
Right to Read

Right to Read is a strategy to encourage reading and literacy at all ages. It now consists of 4 different programmes.
Healthy Ireland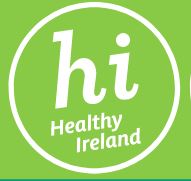 Healthy Ireland is a government-led initiative that is focused on delivering programmes and information aimed at improving the health and well-being (physical and mental) of everyone in Ireland
Dormant Accounts Funded projects 2019
South Dublin Public Libraries is pleased to present a snapshot of programmes provided throughout the county in 2019. These programmes were made possible through government funding provided by Dormant Accounts Funds (DAF).
To view a short compilation of these events, click here