South Dublin Libraries offers a range of varied services other than the traditional lending facilities.
Our most recent service (September 2022) is the availability of c-pens.
These can be borrowed for a period of time and if they are all on loan, you can add your name to a waiting list in the branch.
All our branches have c-pens for lending.
The C-Pen is a reader pen which scans and then reads text aloud to assist with reading. Reader pens are designed to promote active independent reading, understanding, and learning. People with dyslexia, aphasia or other reading difficulties, those learning languages or those with certain levels of vision problems may find these pens to be of use for home, study or work.
The pen reads text aloud, has a built-in dictionaries to access word definitions for better comprehension. It does not have a memory to store data and requires no internet connectivity. It may require charging with the cable supplied before use.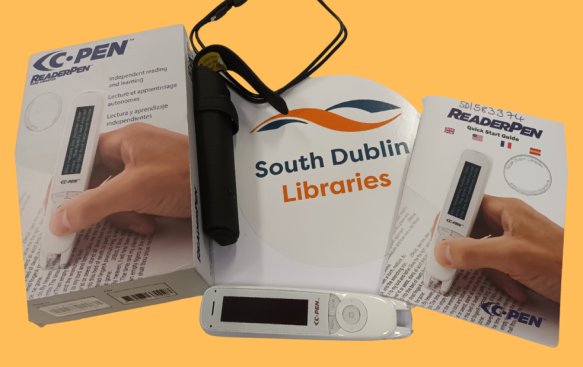 Below is a list with some of the additional activities that you can engage in at your local library:
3D printing
Photocopying, scanning and printing
WiFi
Public computers
Language classes
STEAM/STEM activities
Film clubs
Bookclubs
Storytime for children
Creative writing
Computer classes
Children's Book Festival events
Red Line Festival
Craft sessions and more...
eduroam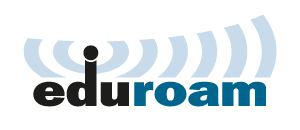 eduroam is a federated service that allows roaming research and educational users to more easily obtain Internet access via the WiFi service at participating sites. When attaching to eduroam WiFi users are authenticated via their home institution. If authentication succeeds the user is granted wireless network access.
Further information on eduroam is available from the national eduroam site for Ireland, which identifies eduroam hotspots in Ireland, and from the central eduroam service website, which identifies eduroam hotspots worldwide.
For more details, please view the video
eduroam is available at the following South Dublin County Council Libraries
North Clondalkin
Lucan
County Library, Tallaght
Ballyroan
Clondalkin
Palmerstown Library Digital Hub
Castletymon
WiFi Connectivity Information
Wireless network name (SSID):    eduroam
Encryption levels supported:    WPA2/AES
Network Access Information
Website filtering: Yes, access to some websites is blocked
Port/Protocol restrictions: Yes (Ports allowed based on eduroam.ie policy excluding DNS)
Transparent proxying of your traffic: Yes
Network Address Translation (NAT) of wireless device address? Yes
IPv6 support:    No
NOTE that authentication problems should be addressed to the support staff at your home site, as the security
mechanisms within eduroam mean that much of the detail of the authentication step is not visible to the support staff at visited sites.
Use of computers in our libraries is subject to the computer usage policy
Our participation in the eduroam service is provided in accordance with eduroam policy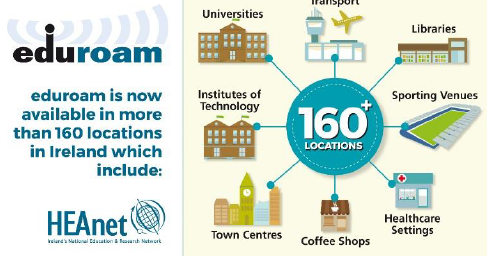 To view what your own local library has to offer, click on the Find a Library page or check out their newsletter.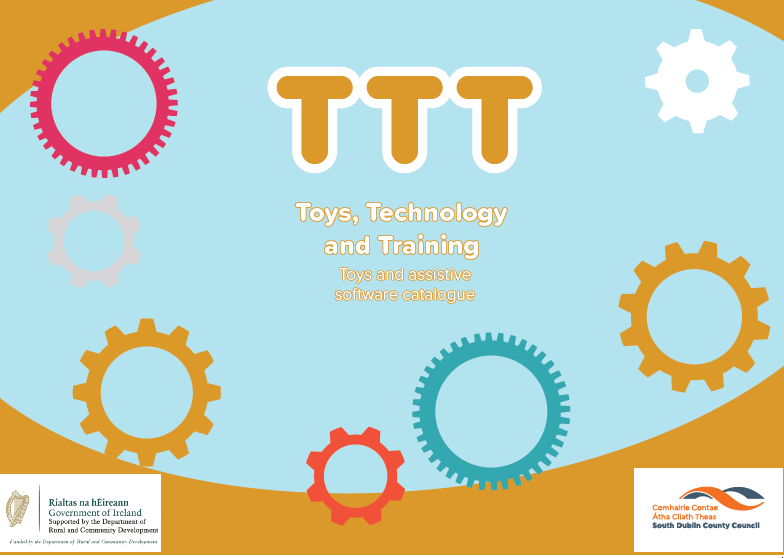 This collection is designed to offer support to children and adults with learning difficulties, disabilities or more significant needs. Based in County Library, Tallaght, this specialised collection of toys, software and assistive technology can be accessed free of charge in branches throughout the county and can be borrowed or utilised by joining up at any South Dublin library. Items in the catalogue can be collected by the borrower at their nearest branch library.
Membership is free to any individual who lives, works or goes to school in South Dublin. Terms and Conditions of use apply.