News
South Dublin Community Volunteers awarded Honorary Freedom of the County
The Honorary Freedom of South Dublin County was conferred on South Dublin Community Volunteers at a ceremony in County Hall, Tallaght on Friday 17th
June.
Elected members of South Dublin County Council agreed to honour the South Dublin Community Volunteers in recognition of their overall achievements with an emphasis on the incredible work carried out over the last two years. South Dublin Community volunteers were at the coalface of the testing and vaccinating centres during Covid 19 pandemic and now are at the forefront of welcoming and aiding Ukrainian refugees.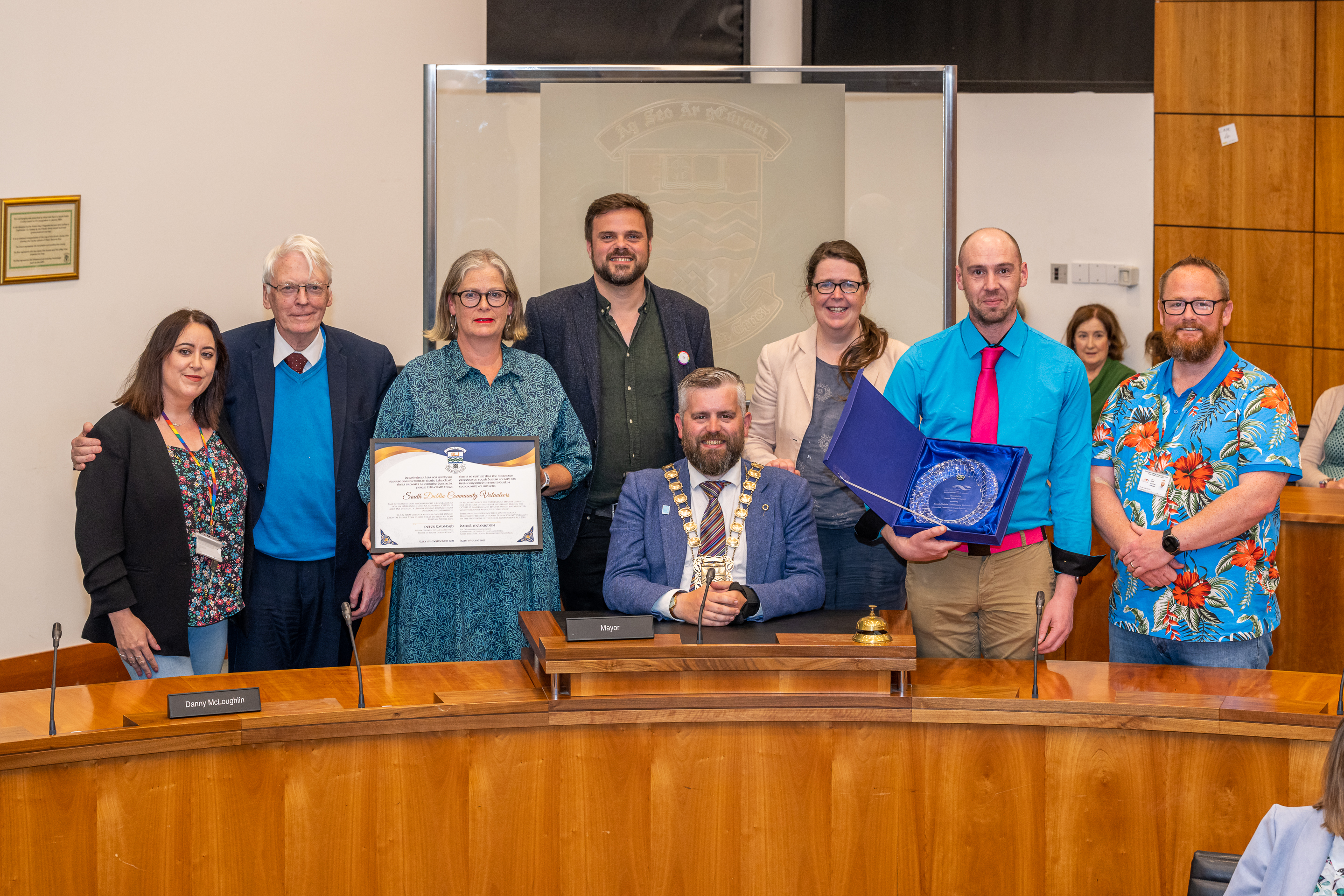 The Honorary Freedom of the County is the highest civic honour that can be bestowed upon an individual/group by South Dublin County Council. The honour is reserved for those who have made exceptional or unique contributions to the common good or to persons who have made outstanding contributions to South Dublin County.
The Mayor of South Dublin County, Councillor Peter Kavanagh, said at the event that, "To volunteer is to give of oneself freely to the community. Volunteerism underpins all of our villages, towns, cities and indeed our country. Without Tidy Towns, Community Councils, Lions Clubs, Active Retirement Associations, sports clubs, walking groups and more, life as we know it would be bereft.
These volunteers here tonight not only give of themselves freely and without hesitation, they are paragons of community spirit, lifesavers, angels and above all, heroes.
I am proud to enter the South Dublin Community Volunteers on the roll of honour here in South Dublin, where they join a very short and exclusive list of the very best citizens the county has ever known."