News
Official Opening of the upgraded tennis and basket ball courts at Beechfield Park
Mayor of South Dublin County Council, Councillor Emma Murphy officially opens the upgraded tennis courts at Beechfield Park
On Tuesday 7th of March 2023, the Mayor of South Dublin County, Councillor Emma Murphy, officially opened the upgraded tennis courts in Beechfield Park. The upgrade has provided six tennis courts to International Tennis Federation standards and one 3 x 3 basketball half-court which has been built to International Basketball Federation standards.  The works in the tennis courts included completely resurfacing the playing area, new line markings, new posts, new nets, and improvements to the boundary.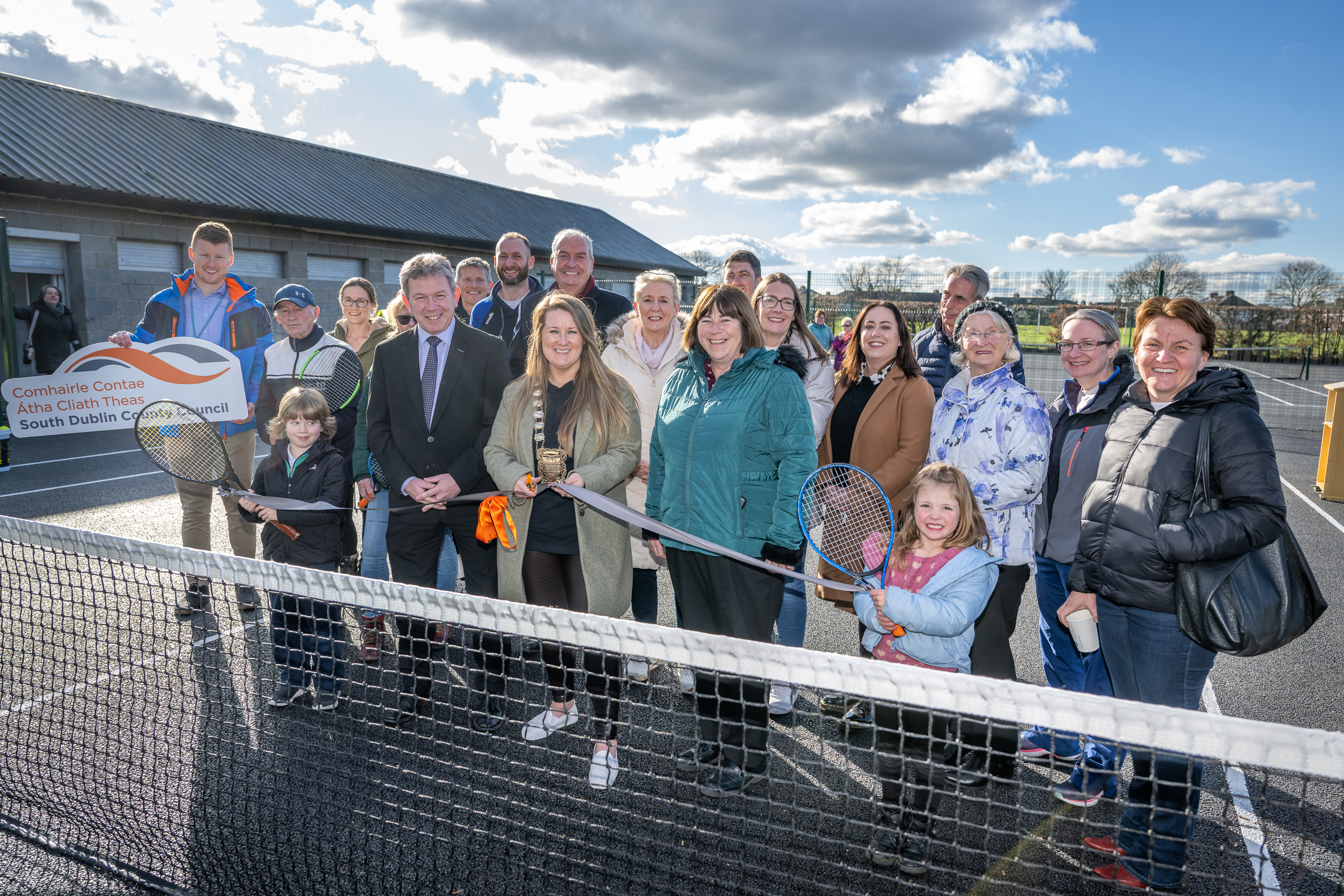 Speaking at the event, Mayor Councillor Emma Murphy said, "Playing tennis & basketball helps to improve motor coordination, flexibility, and endurance. It also encourages speed, agility, and strength. The aim of the court upgrade is to empower people to create healthy habits, allowing people to improve their own physical and mental well-being through exercise in a Public Park".  
The Mayor went on to pay tribute to the local community, the Cherryfield Residents Association and Tennis Ireland, for their support and thanked the Council staff for their efforts in managing the project.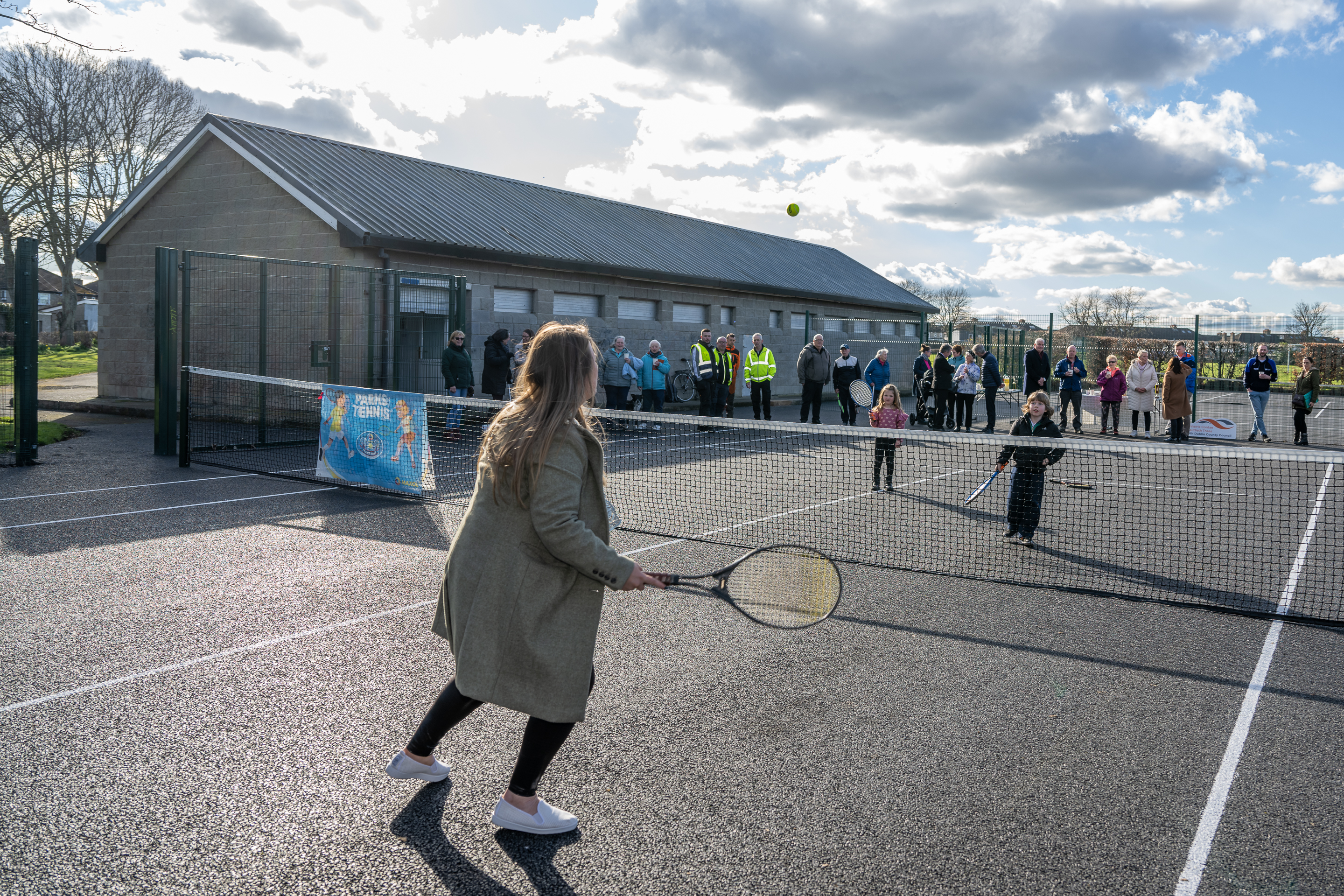 For further information contact Communications Unit, South Dublin County Council, County Hall, Tallaght, Dublin 24 on communications@sdublincoco.ie