News
LIA know it makes financial sense to consider the Shopfront Improvement Grant Scheme
New Shopfront is right on the money!
LIA - Life Insurance Association Ireland - a professional educational and development association for the financial services industry, have been awarded €1,000 in recognition of the work undertaken to transform the shopfront design of its business premises. LIA of Kimmage Road West, Dublin 12 received €1,000 from South Dublin County Council under the Council's annual Shopfront Improvement Grant Scheme. The award of Best Designed Shopfront was in addition to a grant received to part fund the installation of an improved shopfront design.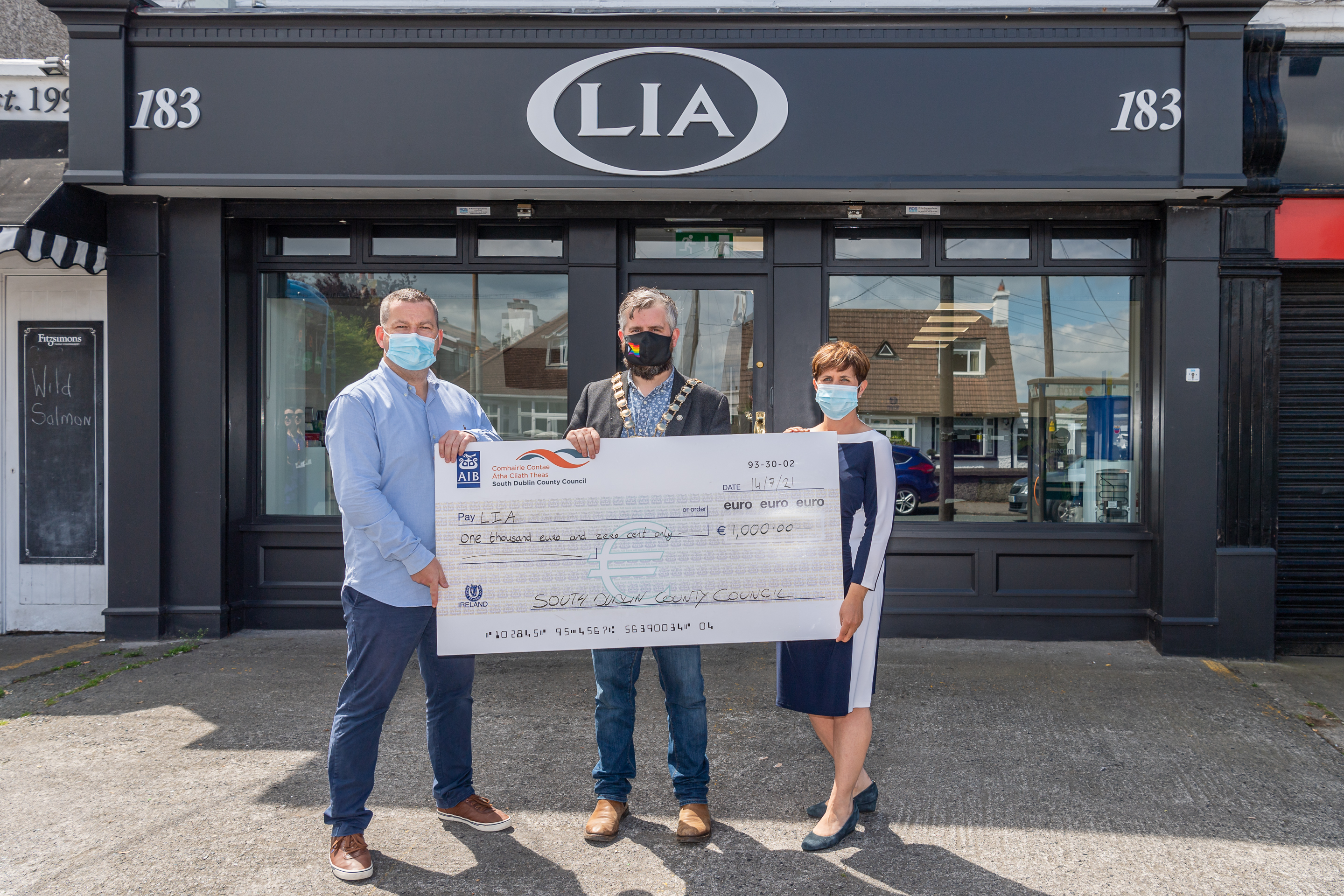 'I would like to congratulate Terry McGrath on the fabulous improvement to the new shopfront at LIA' said Mayor of South Dublin County, Cllr Peter Kavanagh "The Shopfront Grant Scheme provides an opportunity for local businesses and retailers to preserve and enhance our villages. Kimmage Road West is at the edge of South Dublin County and the improvement works on this shopfront creates a good impression as one enters our county.  Winning the Best Designed Shopfront award as well as receiving the grant towards the improvement works shows that it makes sense for local businesses to apply for the Shopfront Improvement Grant Scheme. A building's facade can make a big impact on our streetscape and how a shopfront looks matters to both the business owner and the local community.
This initiative is a further example of the strong supports we are making available to retailers and businesses in our County. I would encourage local businesses to investigate the scheme and see how it can contribute to their trade."
The annual Shopfront Improvement Grant Scheme provides grants for something as simple as painting, to replacing an entire shopfront. Grants are available for a maximum of 50% of overall costs. Furthermore, a prize of €1,000 is awarded for the Best Designed Shopfront under the scheme. This is the 8th year of the scheme in South Dublin County and, despite the current economic climate due to COVID-19, the Council has received an impressive number of queries this year.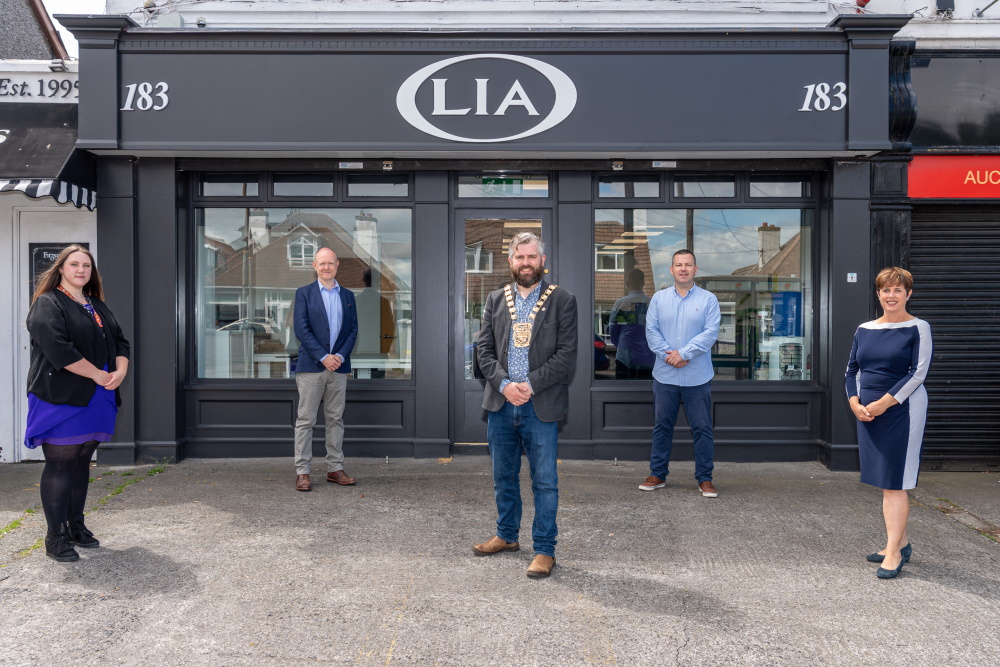 "We are delighted to win this award" said Terry McGrath of LIA who project-managed the upgrade. "We have been serving the Irish financial services industry from our location in Kimmage Road West since 1993. Our business is on a very busy roadway, and over the years the front of our office had started to show its age so we thought it time to do something about it. We worked with shopfitters Crossans & Sons Joinery and decided to go with a more traditional look in keeping with the original building. We are very happy with the transformation and are grateful to the council for their support with this grant. It is a great scheme for small businesses and I would encourage other local businesses to consider applying for it."
Under the scheme, the works at LIA included restoration of the timber shopfront, repainting, and new signage.  Details of the scheme including Terms and Conditions and online form for 2021 are available on the Council's website at https://www.sdcc.ie/en/services/business/enterprise/business-support/shop-front-grant/shop-front-grant.html
Contact econdev@sdublincoco.ie or phone 01-4149000 ext: 4631 with any queries regarding the scheme.