News
Dodder Greenway Public Consultation
We have launched an online public consultation to give all citizens a chance
to have their say in how safe active travel may be achieved in the area from
Dodder Valley Park to Kilvere estate via Firhouse Road and Butterfield Avenue.
Please note that this is not a planning application. We are presenting options to the public, indicating the emerging preferred route and wish to gather as much feedback as possible. Once we have gathered feedback we hope to use that information to help inform a formal planning application later in 2022. During the planning phase a similar process with similar notifications will be conducted where the public can make submissions and have their say in relation to the preferred route.  
The virtual consultation room can be accessed via the below link and online submissions can be made here before Jan 14th 2022:
Within the room there are videos, drawings and reports related to the scheme and we would greatly appreciate feedback on the current options being examined.
Submissions can also be made in writing by post to:
Senior Engineer, NTA Schemes, LUPT, South Dublin County Council,
County Hall, Tallaght, Dublin 24 YNNS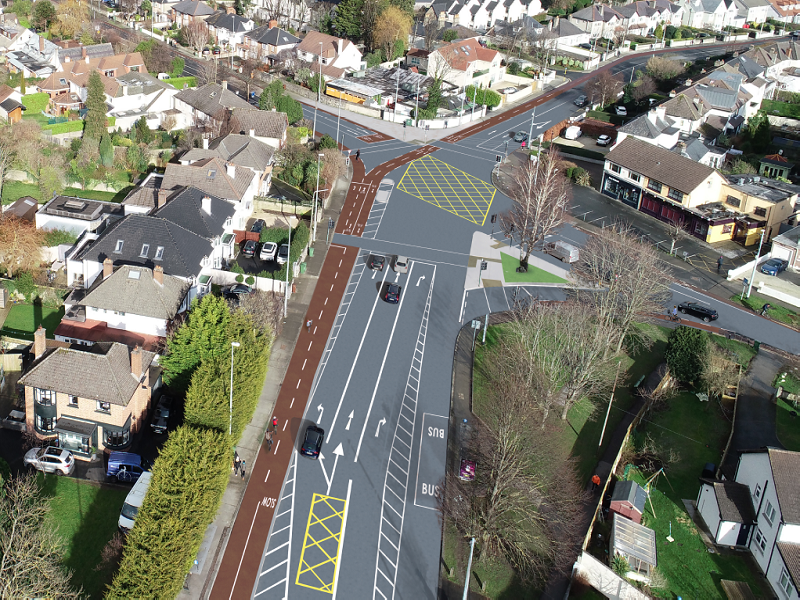 Artists Impression of Emerging Preferred Route