Our Library, Our Future
Launch of South Dublin Libraries Development Plan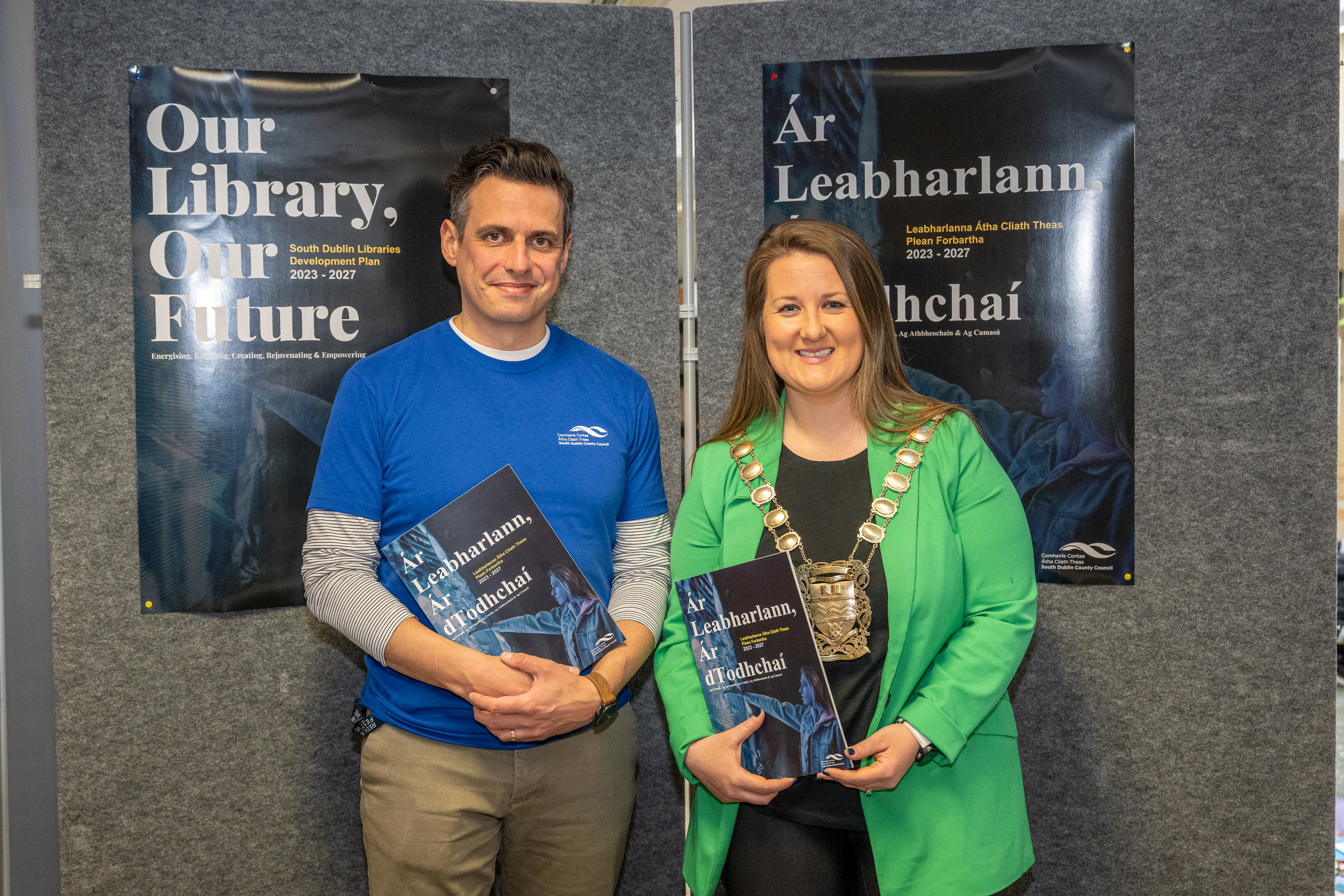 South Dublin Libraries has launched an exciting new development plan, "Our Library, Our Future," which sets out a strategy for making the library more relevant, innovative, and impactful for the community. The plan, adopted by South Dublin County Council, covers the period from 2023 to 2027 and recognizes the vital role that libraries play in society.
Cllr Emma Murphy, Mayor of South Dublin, launched the development plan at Tallaght Library's Family Fun Day, where she spoke about the plan's aim to engage, inspire, and empower citizens and staff. The plan emphasizes the importance of curating and creating local heritage to provide a reference point for future generations.
"Our Library, Our Future" is a living document, and the South Dublin County Council invites the community to contribute their thoughts and ideas to co-create with the library service. County Librarian, Paul Fusco, said that the plan is the start of a five-year conversation between the library and the community on how to grow the library service together.
The plan includes an ambitious aspiration statement, key development areas, and details on the leadership and capabilities needed for success. Library users and non-users alike are invited to share their ideas and suggestions via an online portal accessible through QR codes on display across the library network and on www.southdublinlibraries.ie. South Dublin County Council passionately believes that the library is essential for our future and that libraries can play a vital role in informing, inspiring, and empowering our communities.
Our Library, Our Future  Read Here
Ár Leabharlann, Ár dTodhchaí  Léigh Anseo
Get involved
Traditionally, development plans are implemented over a period of several years without much ongoing engagement with the public or staff. As a result, the strategy may not remain relevant or be as effective over time. To address this, the "Our Library, Our Future" development aims to continue engaging with the public and staff throughout the implementation process through a series of interactive questions based on research findings.
Five key areas have been identified in this development plan, along with associated questions. Gathering ideas and suggestions on these aspects of the plan will help ensure that the strategy remains relevant and effective.
Additionally, regular feedback from the public and staff can help identify and address any challenges or issues that may arise during implementation, allowing for continuous improvement and fine-tuning of the strategy. Get involved at the links below! 
Sharing Our Stories, Making Our Places
Rejuvenating Our Physical and Virtual Space